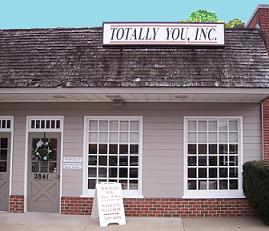 Locate or get MapQuest directions to Jacque Tyler Electrologist

Electrolysis by Jacque Privacy Information

Conveniently located close to Richmond and the Tri-Cities in

the Stratford Hills Shopping Center inside Totally You.

2841 Hathaway Road Richmond, VA. 23225 (804) 320-3300 By Appointment Only

Your Privacy is important to us. Please take a minute to review our information

Jacque Tyler Electrologist collects information to make your online experience the very best on the Internet. We respect your privacy, and we assure you that we will maintain and use this information responsibly. We have created this statement to disclose our information gathering and dissemination practices to demonstrate our commitment to protecting the privacy of our visitors. Use of this Web site constitutes your consent to any privacy policy and terms and conditions contained herein.

Collection of Personal Information

While using the Jacque Tyler Electrologist site you may be required to complete forms that ask for certain personal and contact information. These types of forms include our feedback and product order or information request forms. Information collected on the forms is used for its intended purpose as described on the form and to make improvements to the user experience on the site.

Use of Information

Jacque Tyler Electrologist will not provide access to personal information to third parties not associated with Jacque Tyler Electrologist. Jacque Tyler Electrologist will not sell or rent your personal information to any party. We do reserve the right to disclose such information in response to court and governmental orders, subpoenas, and otherwise as required by law.

Links

For your convenience, our Web site may contain links to other sites. Jacque Tyler Electrologist is not responsible for the privacy practices or the content of such Web sites.

Email

Jacque Tyler Electrologist may send email to inform you of exclusive information about special offers, new products and much more. If at any time you would like to stop future delivery of Jacque Tyler Electrologist e-mail, please follow the removal instructions located at the bottom of each message. Asking to be removed from email will not prevent you from receiving email confirmations for any order you place at Jacque Tyler Electrologist.

Applicability of Privacy Statement

This privacy policy statement applies only to the information collected online at Jacque Tyler Electrologist.

Questions

If you have questions or concerns with respect to our Privacy Policy, please feel free to contact us. If elements of our Privacy Policy change, we will post changes on this page of the Web site. If you are concerned about how your personal information is used, please visit our site often for this and other important announcements about Jacque Tyler Electrologist.